Three world-premiere productions, a recent Broadway premiere, the 30th anniversary production of a legendary rock musical, and more will be part of the Goodman Theatre's 2022-2023 season, the final season curated by Artistic Director Robert Falls, who will step down after 35 years at the creative helm of Chicago's largest not-for-profit theatre company.
The Who's Tommy, which opened on Broadway in April 1993, will play the Goodman's Albert Theatre June 13-July 23. Des McAnuff, who won a Tony for his direction of the original Broadway production, will return to stage this 30th anniversary production. Based on The Who's 1969 rock concept album, the musical concerns a young boy who becomes a pinball wizard after seeing his father shoot his rival and features music and lyrics by Pete Townshend and a book by Townshend and McAnuff. The Who's Tommy was nominated for 10 1993 Tonys, winning five, including Best Original Score for Townshend.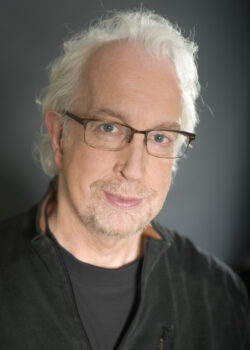 "When I became Artistic Director of Goodman Theatre, I set out to produce new plays that could enter the repertoire of classics and, at the same time, reinvestigate classic works as if they were new—with their authors by my side in the rehearsal room," says Falls. "This has been my guiding notion over the past 35 years, and I'm happy to announce a final season that maintains the integrity of that ambition. Our 2022-2023 season offers a variety of plays that I feel is, in many ways, a signature collection, reflective of the breadth, diversity, and scope I've hoped to offer our audiences."
Falls' final season will launch September 10-October 9 in the Albert Theatre with Lynn Nottage's Clyde's, recently seen on Broadway at the Hayes. Kate Whoriskey will again direct the comedy that spotlights the formerly incarcerated kitchen staff who work in a truck stop cafe.
The Owen Theatre will then welcome the world premiere of Rebecca Gilman's Swing State October 7-November 13. Falls will direct this contemporary portrait of America's heartland. The production marks Falls' sixth Goodman collaboration with playwright Gilman.
Christina Anderson's the ripple, the wave that carried me home, a co-production with Berkeley Repertory Theater, will play the Owen January 13-February 12, 2023. Miranda Haymon will direct the world premiere about a family fighting for the integration of public swimming pools in 1960s Kansas.
Lydia R. Diamond's baseball-themed Toni Stone will follow, running January 28-February 26, 2023, in the Albert. Ron OJ Parson will direct. Martin Yousif Zebari's Layalina, a new play about how families fall apart and find each other again, will make its world premiere in the Owen March 3-April 2. Sivan Battat directs the play about Layal and her family, who emigrate from Baghdad, Iraq, to a Chicago suburb.
Artistic Director Falls will helm a production of Anton Chekhov's The Cherry Orchard April 1-30, also in the Albert, followed by the aforementioned anniversary production of The Who's Tommy.

Milwaukee Repertory Theater's production of Dael Orlandersmith and Antonio Edwards Suarez's Antonio's Song/I Was Dreaming of a Son will be directed by Mark Clements. The poetic journey of a dancer/artist/father questioning the balance of his passions—art, culture, family—will play the Owen April 28-May 28.
The Goodman will also offer its 45th annual production of Charles Dickens' A Christmas Carol. Adapted by Tom Creamer and directed by Jessica Thebus, the holiday classic will play the Albert November 19-December 31. And, the 18th annual New Stages Festival, presented free of charge December 1-18 in the Owen, offers developmental productions and staged readings of new works. One previously postponed project, a musical adaptation of The Outsiders, will not appear due to other artistic commitments.
Visit GoodmanTheatre.org.