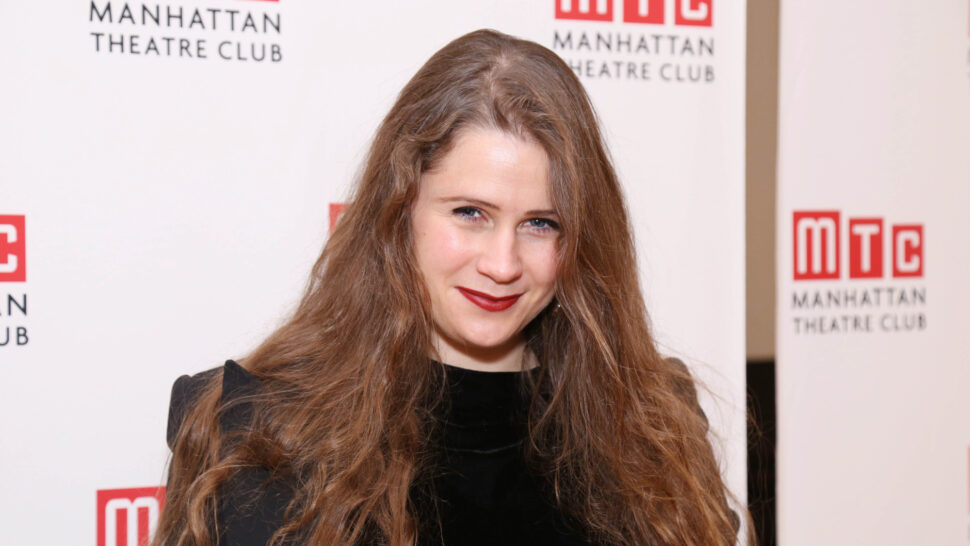 Lucy Kirkwood's The Children is a post-apocalyptic play—not that you would know from the outset. Set in a small cottage on Britain's east coast, the space is almost inviting. There are wild flowers in milk bottles and candles in wine bottles. But Kirkwood's stage directions hint at something more sinister: The room is at a slight tilt. This is because the land beneath it has eroded—in fact, the entire coast has been ravaged by a nuclear disaster caused by a nearby power plant, and in this tiny cottage, three of its former employees reunite to contemplate their part in this poisoned legacy.
The Children, which received an acclaimed production at London's Royal Court last fall, debuts on Broadway in a co-production from the London theatre and Manhattan Theatre Club. The British cast, made up of Francesca Annis, Ron Cook, and Deborah Findlay, reprise their roles for the American premiere, directed once again by James Macdonald. For the three actors, it's a welcome opportunity to return to a drama that is at once funny, disturbing, and moving. Above all, however, The Children is unpredictable.
"[The script] is an amazing page turner," says Annis. "The story keeps twisting and turning and changing," says Findlay. "You think you've got a handle on where it's going, and then it becomes something completely different."
If Cook could name one overarching theme in The Children it would be: "responsibility." As the cast saw in London, the production prompts audiences to really consider what it means to be held accountable for environmental chaos. "People were quite overwhelmed and touched by it in that sense of having to take it seriously," says Findlay. "It asks: 'How can we live with less?'"
These are the kinds of conversations the cast looks forward to having anew with American audiences. And having worked on U.S. stages before, there's no doubt they will be even more lively and candid. "Audiences [on Broadway] are very enthusiastic and engaging," says Findlay. But above all, the actors are excited to introduce new theatregoers to Kirkwood's gripping, unexpected story. "My goodness, this audience is in for a ride," says Annis.