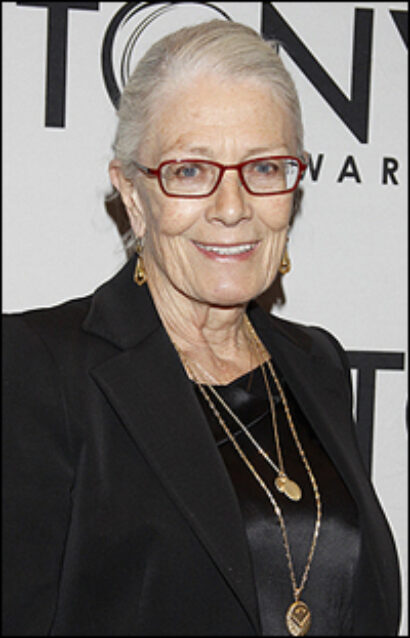 Didion and Redgrave are united in the tragedy of having both lost their daughters. Didion lost her daughter Quintana Roo in 2005. Redgrave's daughter, Natasha Richardson, died in 2009.
Didion's best-selling 2005 memoir, "The Year of Magical Thinking," paints a vivid and heartfelt picture of a family dissolving while Didion struggles to maintain security through her grief and memories. Didion relives the death of her husband of 40 years, writer John Gregory Dunne, as the couple sat down for dinner in their New York City apartment.
While the stage production of The Year of Magical Thinking incorporated Quintana's death, "Blue Nights" is a further exploration of Didion's account of being a mother and the loss of her only child, who was 39 when she died just two years after her father. It is also a candid rumination on the twilight of Didion's own life.
The 8 PM live performance of "Blue Nights" takes place at the Cathedral of St. John the Divine. It serves as a benefit for Broadway Cares/Equity Fights AIDS and Cathedral Community Cares. Redgrave is joined by jazz musician Jimmy Owens.
According to press materials, "The actress, the author and the venue have long shared an extraordinary affinity: Richardson's first marriage took place in Didion's home; and The Cathedral of St. John the Divine is where Quintana was married, and where Quintana and John Gregory Dunne are inurned." Redgrave previously performed a benefit of The Year of Magical Thinking at the Cathedral following the production's Broadway run.
Tickets range from $40-$175 and can be purchased at stjohndivine.org or by calling (212) 316-7449.