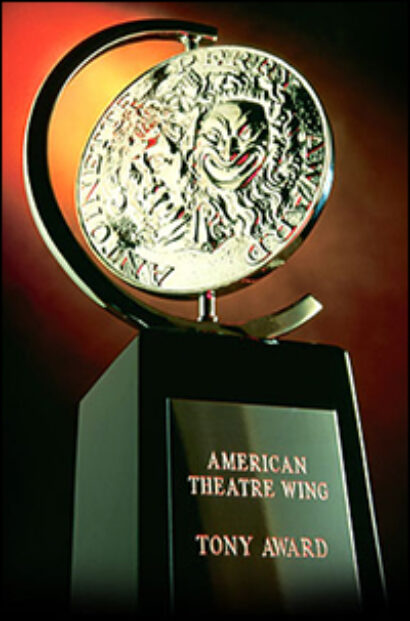 Haley Goldstein: Laura Benanti because she's frickin' hilarious
Cara Lynn: Laura Benanti. Laura Benanti. Laura Benanti. Funny, charming and can do that whole song & dance thing!
Sebastian Antonio: Laura Benanti because it's time for a woman to have a go.
Grace Lilley: Laura Benanti, without a doubt. It'd be a welcome change to have a female host, plus she'd be absolutely amazing!
Not surprisingly, there was overwhelming support from Playbill.com readers to see Laura Benanti host the Awards. Benanti is a Tony-winning Broadway star (Gypsy, Women on the Verge of a Nervous Breakdown, Into the Woods) with a strong fan base, as seen in her Twitter following of over 60,000.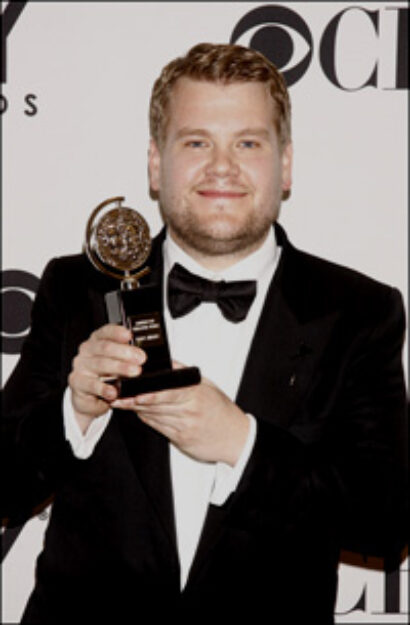 Kyle Bailey: James Corden please!
David Parry: JAMES CORDEN…do doubts….
Joy Tenenberg-Cook: James Corden would be absolutely lovely : )
Alina Cannon: James Corden, my #1 choice : )
Corden, who won a Tony Award for his performance in One Man, Two Guvnors, made a splash in recent months with his performance as the Baker in the film adaptation of Stephen Sondheim's "Into the Woods" alongside his new role as host of CBS' "The Late Late Show." Read Playbill.com's Top 10 Reasons why Corden should host this year's awards.
Bartley Stratton: Lin Manuel. Hands down!
Man of the hour Lin-Manuel Miranda is riding high on the success of his Broadway-bound original musical Hamilton, now playing at the Public Theater. The creator and star of the show has proven not only his talents on the stage but his knack for comedy off, with a strong social media following thanks to his witty and funny observations on Twitter.
Renee Marino: I say Hugh Jackman for sure he is an amazing host no one like him.
Gigi Haase: Hugh Jackman !!!!!!!
Missy Guerra: Hugh Hugh Hugh!!!
Several Playbill.com readers were eager to see the return of last year's host, Hugh Jackman. The two-time Tony winner, who also hosted the Academy Awards in 2009, has hosted the Tony Awards four times. He was seen on Broadway earlier this season in Jez Butterworth's The River.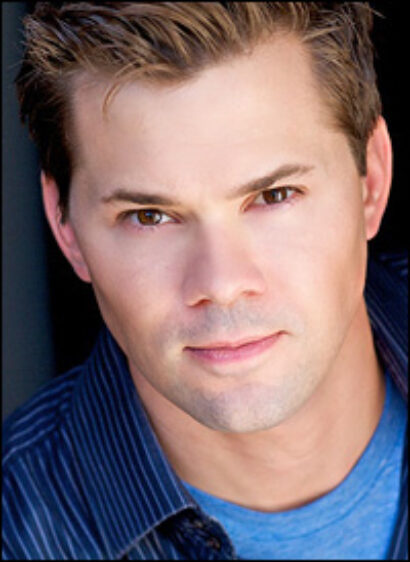 Diana Puertas: Andrew Rannells would be fantastic.
Andrew Rannells had Broadway audiences guffawing in his Tony-nominated turn in The Book of Mormon. His fan base widened significantly when he took on the role of Elijah on the hit TV comedy series "Girls." Rannells stars as Lena Dunham's best friend, roommate and former boyfriend, where his deadpan delivery is laugh-out-loud funny. Rannells also starred on the television comedy "The New Normal," about a gay couple who search for a surrogate to carry their child.
Natasha Tinajero Dalton: Um, Neil, of course, and he should walk out in his underwear at the beginning to show Hollywood that Broadway has a better sense of humor.
Mary Burns: NPH is the best
Lizzie Jaspan: Neil Patrick Harris for sure! The four years that he hosted the Tony Awards were incredible!
Matt Steele: NPH is very entertaining
Although Neil Patrick Harris recently hosted the Academy Awards for the first time, he is no stranger to hosting, having done so for the Tony Awards several times. Harris was last seen on Broadway in the title role in Hedwig and the Angry Inch, a performance that saw him win a string of awards, including the Tony Award for Best Actor, the Drama Desk and Drama League Awards. He has also performed on Broadway in Stephen Sondheim's Assassins, Proof and Cabaret.  Also a star of the silver screen, the Emmy winner played one of the lead characters in the popular television series "How I Met Your Mother."
Melanie T-g: Kristin Chenoweth would be great! Funny and talented!
Stacy McHugh: Kristin Chenoweth!
Tom Zurla: Kristin Chenoweth!!!
Star of the current Broadway revival of On the Twentieth Century, Kristin Chenoweth's numerous Broadway credits include Wicked, The Apple Tree and You're a Good Man, Charlie Brown, for which she won a Tony Award. Chenoweth is also known for her great sense of humor, as seen in a recent appearance on "Late Night with Seth Meyers," where she spoke about her dog, Madeline Kahn Chenoweth, named after the late Broadway actress.
Nathan Lane and Matthew Broderick
Pam Eargle: Nathan Lane and Matthew Broderick 
Matthew Broderick, who currently stars as Peter Austin in the critically acclaimed Broadway production of It's Only a Play, has a long list of stage and film credits. His performances on Broadway include The Odd Couple, The Producers and How to Succeed in Business Without Really Trying. Broderick is the winner of two Tony Awards, like fellow It's Only a Play and The Producers co-star Nathan Lane. Broadway vet Lane, who hosted the Tony Awards in 1996, has a long list of Broadway credits, with a stage career that spans over 30 years.
Aaron Tveit
Hadley Evans Nash: Same answer as always applies: Aaron Tveit. Because always Aaron Tveit.
After touring nationally with Rent and Hairspray, Tveit made his Broadway debut as Link Larkin in Hairspray. Further Broadway credits include Fiyero in Wicked, Gabe in Next to Normal and Frank Abagnale Jr. in Catch Me If You Can. He played Enjolras in the feature-film adaptation of "Les Miserables" in 2012 and starred as Mike Warren in the television series "Graceland."