"I'm incredibly proud and happy to kick off a week of coverage of women in theatre for Playbill.com," says Purcell. "Working towards establishing gender parity in the industry has long been a passion of mine, and I'm determined to use my writing in any way possible to help with that. Playbill.com's Women in Theatre week will honor the accomplishments of women from our history as well as women like Marsha Norman, Julia Jordan, Jeanine Tesori and Lisa Kron, who are currently striving to build a more equitable community that represents all of our voices."
As Kelli O'Hara said, "There's room for us all." Follow Playbill and all of our amazing contributors on social media with the hashtag #womenintheatre.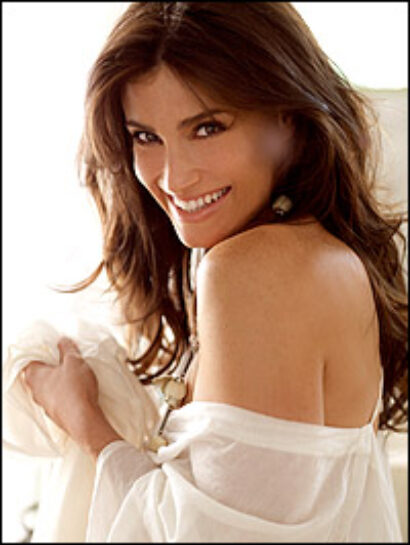 Brianna Bier: Idina Menzel for obvious reasons. Her power and passion is amazing and inspiring.
Jeanine Reynolds: Idina Menzel - by far. I've been a fan for years. She's an amazing person and gives every performance her all. I was lucky enough to see her last week. Amazing concert
Rachel Lambert: Idina Menzel inspires me! She has so much heart, originality, and talent. I love her support of original material and all of the incredible characters she has brought to life. What I admire most about Idina is how she found her passion and never gave up on it.
Kathryn Weber :Idina Menzel because the power of her voice and her passion with her role in Wicked began my love for theatre, and seeing her grow as a performer just encourages me more and more as the years go on
Idina Menzel's starring performance in the new musical If/Then, about love, chance and destiny, saw her nominated for both Drama Desk and Tony Awards. With other Broadway credits, such as a Tony-winning turn in Wicked and a critically acclaimed debut in Rent under her belt, the star has a host of exciting new projects for the future, including a current solo world tour. Her recent career feat as the voice of Elsa in Disney's global box-office smash "Frozen" — including a performance on the Academy Awards — has seen her fan base explode beyond the world of Broadway.
David Fick: Sydney Lucas was my latest inspiration. As a teacher, I'm always looking for young performers who can inspire my pupils. Her performance on the Tony Awards recently gave my students a great deal to consider and also more confidence to enrich their own acting experiences!
Eleven-year old Tony nominee Sydney Lucas made her Broadway debut this year in the Tony-winning musical Fun Home. The talented young actress impressed the world with her Tony Awards performance of "Ring of Keys" from the acclaimed show. Read Playbill.com's Cue & A with Lucas in which she opens up about Alison Bechdel, her showbiz family and learning to burp on Youtube.
Ashley Williams: Audra!!! Truly a woman of talent, grace and class and a great role model for young women especially for young women of color like myself
Lynne Collinson: Audra "Equality" McDonald tops an amazing field of woman-power with her talent and devotion to equality among all sexes, colors, preferences -- all humanity.
Six-time, record-breaking Tony winner Audra McDonald is considered Broadway royalty, earning Tonys for her roles in Lady Day at Emerson's Bar and Grill, Porgy and Bess, A Raisin in the Sun, Ragtime, Master Class and Carousel. With thousands of fans on social media, McDonald has long used her influence in the community to advocate for equality and human rights.
Christina Carroll: Patti Lupone for her bravery, talent...on and off the stage
Lyndsay Wilshaw: Patti LuPone! Her passion for her work is contagious and awe-inspiring.
Sean Lydiard: Patti LuPone! Always Patti Lupone! Her staunch support of theatre etiquette, her work for the LGBTQ+ community, her incredible performing skills and general confidence is amazing, and such an inspiration!
Olivier winner and two-time Tony winner Patti LuPone's Broadway career spans over 40 years. Several of her stage roles have featured strong female characters, including Gypsy's Rose, Eva Peron in Evita, Lucia from Women on the Verge of a Nervous Breakdown and Mrs. Lovett in Sweeney Todd. LuPone recently made headlines when she snatched the cell phone of an audience member who was texting mid-show. Read about it here.
Jeanine Tesori
Becky Potter: Jeanine Tesori! I love her beautiful music and I love being able to point to her when I'm teaching musical theatre and say "look ladies, you can be like her!"
Becky Brookes: Jeanine Tesori, for being an incredibly funny female theatre composer who can tell amazing stories through song,
Margaret Daisy Rose: Jeanine Tesori is a true inspiration for women not just in the theater, but everywhere
Composer Jeanine Tesori recently won the Tony Award for Best Score for the new musical Fun Home, co-created with lyricist Lisa Kron. She was also Tony-nominated for her work on Shrek the Musical, Caroline, or Change and Thoroughly Modern Millie. Following an acclaimed Off-Broadway run, Fun Home has played sold-out performances at Circle in the Square since opening in April this year, recently winning the Tony Award for Best Musical. Read about Tesori's Tony acceptance speech in which she identifies her own "Ring of Keys" moment.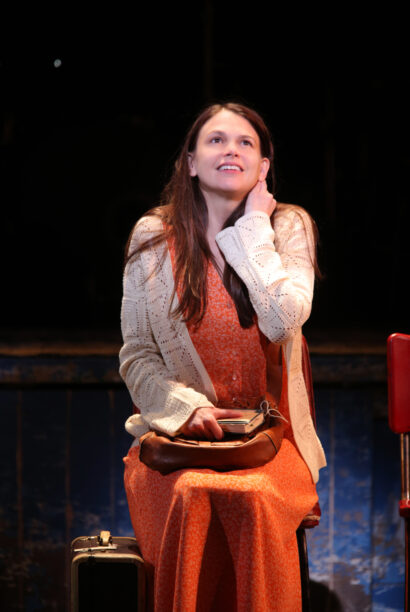 India Neville: Definitely Sutton Foster! Her incredible talent, down-to-earth attitude, and just general greatness inspires me.
Pauline Servant: Sutton Foster, a terrific dancer, an amazing actress, a passionate singer, I can't see a flaw in that woman, she illuminates everything she does. Plus she has that goofy presence, that I love and a splendid smile, simply love her
Nicole Mon: Sutton Foster! Just wow!
Two-time Tony winner Sutton Foster, who made her name as a Thoroughly Modern Millie, has also been seen in Violet, Anything Goes, Shrek the Musical and Little Women. In 2012 the talented songstress headed the cast of the ABC series "Bunheads," playing a Las Vegas showgirl who ends up in a sleepy town working at a dance school. Foster can now be seen in the comedy drama series "Younger." In the show, penned by "Sex and the City" creator Darren Star, Foster plays a 40-year-old single mom who lies about her age and poses as a 26-year-old so that she can reestablish her career. She has garnered acclaim for her comedic timing and also regularly engages in comic banter with her fans via social media. 
Emilia Hawkey: Bernadette Peters always and forever!
Bernadette Peters is the winner of two Tony Awards for Best Actress in a Musical and recipient of the special Isabelle Stevenson Tony Award. She first appeared on Broadway in the 1959 production of The Most Happy Fella and has played such iconic roles as Dot in Stephen Sondheim's Sunday in the Park with George, Rose in Gypsy, Hildy in On the Town and Sally Durant Plummer in Follies. Read Playbill.com's recent Diva Talk with Peters in which she chats about her latest TV venture "Mozart in the Jungle," Into the Woods and more. 
Robbie Rozelle: Laura Benanti - that flawless creature.
Laura Benanti has been taking Broadway by storm since the age of 18. She has earned Tony, Drama Desk and Outer Critics Circle awards and boasts an impressive list of Broadway credits, including Gypsy, Women on the Verge of a Nervous Breakdown and Into the Woods. She won her Tony for her work in the title role of Gypsy. 
Monica Brady: SIERRA BOGGESS
Sierra Boggess, who currently stars in the musical comedy It Shoulda Been You, began her career as love interest Christine Daaé in The Phantom of the Opera. Her next leading role was as Ariel in The Little Mermaid, for which she received a Drama Desk Award nomination. Boggess is slated to next appear in Andrew Lloyd Webber's adaptation of School of Rock The Musical, in the role of the headmistress.
Kristina Talia: Laura Osnes. Her voice and stage presence inspire me to not only want to perform but better myself and my performances. Her dedication and passion to the arts is so meaningful. Laura is down to earth and remarkably kind and generous.
Lindsay Marcus: I'm really inspired by Laura Osnes, she's started her career on a reality show but has been able to really make something of it! She's a phenomenal singer and actress, and she's so down to earth,
Broadway actress Laura Osnes was Tony-nominated for playing the iconic princess in Cinderella as well as for playing Bonnie Parker in Bonnie & Clyde. Her earlier stage credits include Anything Goes, South Pacific and Grease.