(Clicking on a name bolded in blue will take readers to that actor or show's entry in the Playbill Vault.)
"I was six years old. It was 1959 - The curtain rose on a stage covered in fog. Jutting up through the mist was a small green carpeted mound on top of which sat a pretty blonde lady who opened her mouth and sang, 'My day in the hills, has come to an end, I know…' My little brain was instantly transported to a mountain top in the Alps. Music + lights + scenery = Magic. The lady was Mary Martin, the show was The Sound of Music, and I fell in love with the theatre."
Bye Bye Birdie
"Speaking of love… Just a year later, 1960, we went to see Bye Bye Birdie and, at the tender age of seven, I experienced my first real celebrity crush. I fell madly in love with Dick Van Dyke. Funny, sexy, warm, adorable. Well, I always did have good taste. And let me not forget to mention Ms. Chita Rivera."
Who's Afraid of Virginia Woolf? 

"My folks took us to see every kind of theatre from The Royal Shakespeare Company to The Jose Greco Flamenco Company. But I truly fell in love with the spoken word in 1963 at a little four-character piece called Who's Afraid of Virginia Woolf? I can't remember laughing or being frightened or even breathing for that matter. The stage was electrified and I was plugged in. I buzzed for days!"
Fiddler on the Roof
"My number one theatrical experience, bar none, happened to me in 1964 - the curtain rose on a man wearing tse-tses (a religious undergarment). He spoke directly to us and then gestured to the wings… Suddenly the stage was filled with Jews. Yes, Jews. Just like me - JEWS! The man was Zero Mostel. The show was Fiddler on the Roof. And I never felt alone in the world again."
"I could hardly stay in my seat inside the underground theater in Washington Square where I first experienced Man of La Mancha, 1965. The stage jutted out into the audience, and the actors came and went under the stage. They sometimes even changed costumes and characters right in front of our eyes. This was a mind-expanding lesson in what theater can be. To this day I still want to play Sancho Panza in a production." 
Maria Callas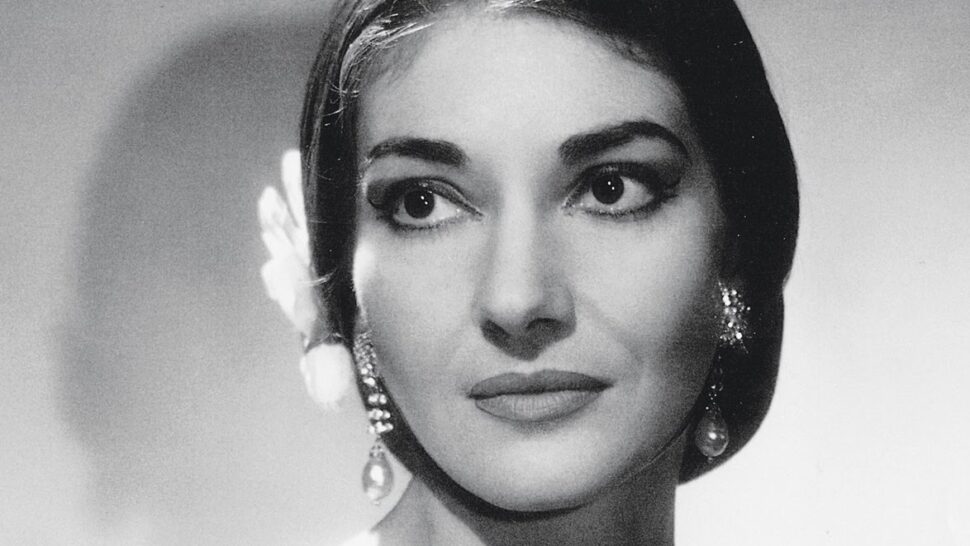 "In 1971 I had an experience that doesn't really fit into the confines of this article, and yet, because it took place in a theatre, and because it changed my theatrical life forever, I am going to include it. One afternoon, during tech rehearsal of an Off Off-Broadway all-male production of The Trojan Women in which I played Andromache, the set crew put on a recording of Maria Callas singing Puccini's Tosca. I sat out in the house while Warhol superstar, Ondine, translated the entire second act to me word for word. From that moment I wanted to be Callas and have loved opera."
'night, Mother
"1983 - The John Golden Theatre. Anne Pitoniak, playing a mother, is told by her daughter, played by Kathy Bates, that in 90 minutes she will commit suicide. Right there on the kitchen wall, plain as day, hung a clock. My heart clung onto every second as this poor young woman's life tick-tocked away. That's theatre, kids."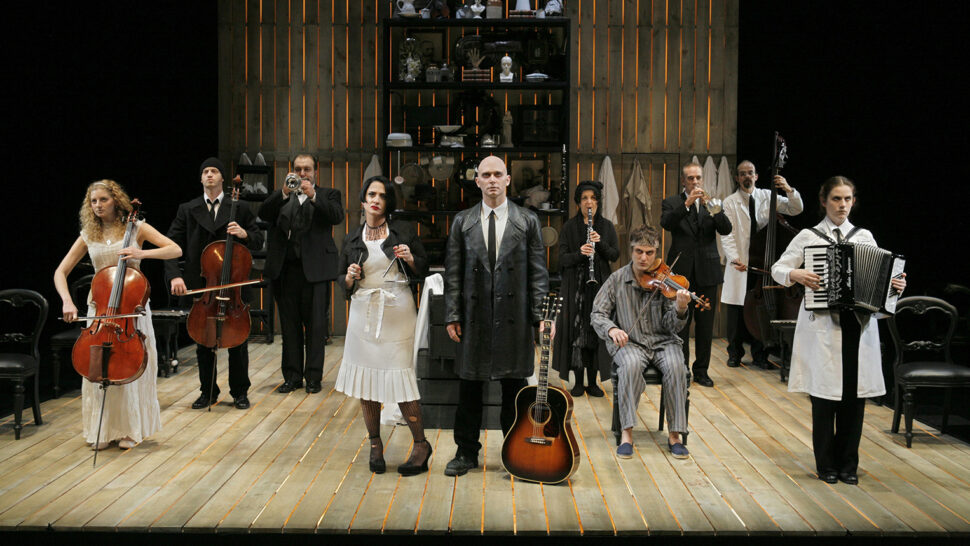 "John Doyle's production of Sweeney Todd  had me wide-eyed with wonder. They served up a magical potion of a genuine masterpiece reinterpreted by a genius director and performed by a superlative cast. The image of Patti LuPone marching about the stage playing a tuba while her little beaded purse hung from her wrist… Well, I still can't believe I actually saw it for real."
Spring Awakening
" Spring Awakening took me back to my early days of downtown experimental theatre proving how present and alive theatre can be. The cast was young and determined to tell their story. Their performances were detailed and vibrant. The music was contemporary and alive. The staging was vital. I saw the show numerous times and was always engaged."
Fiddler on the Roof 
"In 2005 I got the call to take over the role of Tevye in Fiddler on the Roof. With the blessings of Joe Stein, Sheldon Harnick and Jerry Bock, under the direction of David Leveaux, I stepped onto the stage of the Minskoff Theatre, my heart filled with that debt of gratitude for all Fiddler had given me for the last 40 years. I could barely speak. The experience was transcendent. And then, one day, while signing autographs at the stage door, a little Hassidic boy looked up into my eyes and asked, 'Are you really Jewish?' My eyes swelled with tears as I felt the debt repaid."