I'm starting with two shows I was in. I remember the night Yvonne missed her cue for "I'm Still Here" and ran down the stairs from her dressing room, holding her shoes and screaming, "I'm coming!"
Robert Preston – Mack &t Mabel
I was a Mack Sennett bathing beauty in this show. Robert Preston's command of the stage and ability to sing when he had virtually no singing voice was always impressive.
Priscilla Lopez– A Chorus Line
There were so many stand-out performances in this show – Donna McKechnie and Kelly Bishop, for example – but I always loved the way Priscilla performed "Nothing." A Chorus Line is still my favorite show I wasn't in.
Elaine Stritch – Company
She delivered a great cocktail of hostility and vulnerability, which, if she were still here, she would no doubt drink. I'll drink to that!
Jennifer Holliday – Dreamgirls
Has there ever been a better close to a first act than Jennifer Holliday singing "I Am Telling You"?
Best legs in show business. I loved him and Twiggy in this.
My first job as a dancer was a tour of Zorba with Chita Rivera. I was sixteen and she terrified me. For me, she and Gwen Verdon are still the definitive Chicago pairing.
Sinead Cusack – Rock 'n' Roll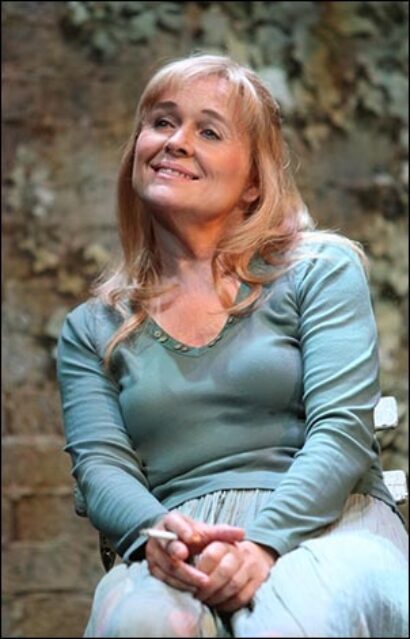 Sinead Cusack's performances in two parts – a mother and daughter — made me weep….unusual for a Tom Stoppard play.
Richard Griffiths – The History Boys
Another British import; great play and a great performance by a man who was taken from us too soon and was so much more than Mr. Dursley in the Harry Potter films.
Joan Allen – The Heidi Chronicles
I loved Wendy Wasserstein's writing – talk about people being taken too soon – and loved her heroines. Joan Allen's Heidi – successful, yet riddled with self-doubt – was someone to whom I could relate way too closely.