Aries
(March 21–April 19)
Cher from The Cher Show
If you're an Aries, you'll resonate with the energy and fearlessness portrayed in The Cher Show. Your ambition and determination allows you to be a great multi-tasker, juggling a handful of projects and schedules at any given time. You're a passionate fire sign, which not only keeps you pushing towards your goals, but for those around you, as well. Even when you're feeling broken and barely holding on, there's just something so strong somewhere inside of you; you may be down but you'll get up again, just like Cher.
Taurus
(April 20–May 20)
Jenna from Waitress
People born under the sign of Taurus are steadfast hard-workers who are firmly grounded in practicality and realism. But they also have a taste for the sweeter things in life, and can't say no to anything that delights their senses, even if it's a "Bad Idea." Waitress' Jenna perfectly embodies the Taurus lifestyle with her fierce loyalty to her friends and daughter, her determination to reach her goals, and her love of pie.
Gemini
(May 21–June 20)
Mrs. George from Mean Girls
As a Gemini, you are curious and impulsive, which makes for a fun-loving mom, like Mrs. George. You're always down for a good time ("Happy hour is from 4-6!") You encourage those around you to ask questions and engage with the world, because you yourself always want to know what's the 411?
Cancer
(June 21–July 22)
Camila Rosario from In The Heights
Cancers prioritize emotional bonds and spending time with people they love because they value family and home. But just because you're a Cancer doesn't mean you don't know how to stand up for what you believe in and have your voice heard. After arguments flare up in her home, Nina Rosario's mom Camila steps in and sternly lays down the law, frustrated that Nina doesn't realize there is one thing she can always rely on—family.
Leo
(July 23–August 22)
Mama Rose from Gypsy
Leos were born knowing that they were destined for greatness, and nothing will stop them from getting their moment in the spotlight. Charismatic and strong-willed (and unafraid to be domineering as needed), Mama Rose from Gypsy is the true embodiment of the Leo spirit. No one understood the power of the hustle or the importance of putting on a good show better than Mama Rose.
Virgo
(August 23–September 22)
Donna Sheridan from Mamma Mia!
Perfectionist Virgo will give their all in anything and everything they undertake, and will go to the ends of the earth for the ones they love most. Determined to do it all on their own (because who else could get it done as well as a Virgo?), their pride seldom allows them to ask for help—much like Mamma Mia!'s Donna Sheridan. Donna's ability to single-handedly run an inn is classic Virgo, as is her endless devotion to her friends and family.
Libra
(September 23–October 22)
Anna Leonowens from The King and I
As a Libra, you care about justice and mental stimulation, which is why mother and teacher Anna Leonowens is a perfect fit. Intellectual discussions and balanced relationships are at the top of your priority list, and as a mom, that means you respect children as individuals, taking the time to understand them as humans, explain new concepts, and engage in conversation, instead of writing them off as silly kids. Haven't you noticed suddenly you're bright and breezy?
Scorpio
(October 23–November 21)
Edna Turnblad from Hairspray
Scorpios love intensely and fiercely, but can seem mysterious to people who don't know them well. Scorpios are truth-seekers, so they'll be displeased if they find out you're dishonest with them. Ruled by Pluto, the planet of transformation, Scorpios often find themselves experiencing physical and spiritual transformations. Like Edna Turnblad, who hid from the outside world for so long, found a power after her makeover—standing up for injustice and loving herself for who she is.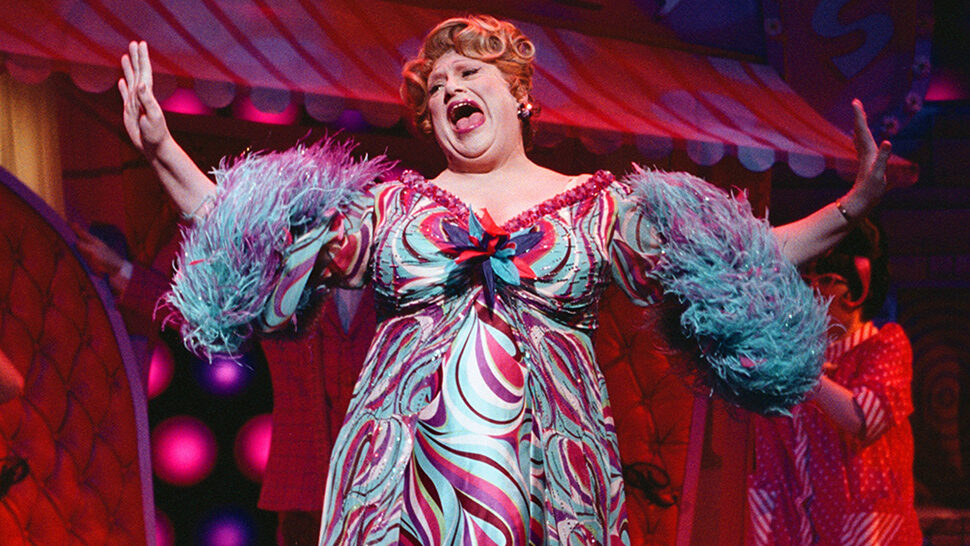 Sagittarius
(November 22–December 21)
Asaka, Mother of the Earth from Once On This Island
If there is any signs that has an enthusiasm for life, it's Sagittarius, favoring exploring the world instead of getting stuck in the trappings of daily life. Fueled by their love of freedom and wanderlust, people born under Sagittarius enjoy being outside. Asaka, the god who oversees nature, protects and provides for Ti Moune as she journeys from seaside to the big city—while also amusing herself by dropping mangoes or buzzing mosquitoes.
Capricorn
(December 22–January 19)
Madame Giry from The Phantom of the Opera
When it comes to discipline and responsibility, look no further than a Capricorn. They thrive on organization and hard work, so they often are considered natural-born leaders. The Phantom of the Opera's Madame Giry leads the ballet corps as choreographer, often keeping them on task (and on beat) with her cane. Despite their serious exteriors, both Madame Giry and Capricorns are capable of tapping into their softer side, but even then, only when it is necessary.
Aquarius
(January 20–February 18)
Sarabi from The Lion King
Despite seeming a little aloof, Aquarians are fiercely loyal and protective when it comes to those closest to them. Like Sarabi in The Lion King, Aquarians like to project an air of serene wisdom, and in dark times they never lose sight of their visions for a brighter future and remain proudly defiant in the face of injustice.
Pisces
(February 19–March 20)
Fantine from Les Misérables
Pisces are selfless and generous, giving their all to help others out, even if that means sacrificing part of themselves in the process. Fantine does everything she can to support Cosette, tolerating and withstanding pain to ensure she has a good future, just like any Pisces would.