Krloz Ruben: Laura Benanti has a lot of stamina and every bone in her body is funny.
Sara Terhune: BENANTI!!! She could have the Skivvies as her musical guest!
Noel Marie Soisson: Laura Benanti! She could just read her twitter feed…
Shannen Bazhoff: Laura Benanti. Her sense of humor would KILL IT on SNL.
Giuliana Fox: The only people who aren't saying Laura Benanti are the ones who haven't seen Laura Benanti.
Alanna Perkovich-Smith: Laura Benanti would be AMAZING!! First, she is crazy, second she is a risk-taker, 3rd…have you read her twitter??? Book this girl Lorne!!!
It's no surprise that there was overwhelming support from Playbill.com readers to see Laura Benanti on SNL. Benanti is not only a Tony-winning Broadway star (Gypsy, Women on the Verge of a Nervous Breakdown, Into the Woods) but she has also garnered a strong following for her hilarious antics on social media. With over 60,000 followers, her comic tweets include "I caught @raminkarimloo eating a sandwich SO EVERYTHING IS GREAT NOW #carbs" and "Why am I getting all this porn spam @twitter?! NO THANK YOU, NO THANK YOU, NO THANK YOU!" Benanti also often performs with The Skivvies, a musical duo who offer a mix of tunes dressed in their underwear. The actress also made several videos exclusively for Playbill.com called "Life With Laura" and can be viewed here.
Sutton Foster
Danielle Rammer: Sutton is pretty funny/quirky. I think she'd be great.
Robert Manuva: I can see Sutton Foster with Aidy Bryant and Cecily Strong doing "Girlfriends Talk Show" Sutton will be great!
Janelle Schank: Sutton Foster! Excellent comedic timing!
Two-time Tony winner Sutton Foster, who made her name as a Thoroughly Modern Millie, has also been seen in Violet, Anything Goes, Shrek the Musical and Little Women. In 2012 the talented songstress headed the cast of the ABC series "Bunheads," playing a Las Vegas showgirl who ends up in a sleepy town working at a dance school. Foster is again embarking on a TV venture as the star of the comedy drama series "Younger," set to premiere March 31. In the show, penned by "Sex and the City" creator Darren Star, Foster plays a 40-year-old single mom who lies about her age and poses as a 26-year-old so that she can reestablish her career. She has garnered acclaim for her comedic timing and also regularly engages in comic banter with her fans via social media.  
Kristin Chenoweth
Ann-Marie Zammit Romeo: Chenoweth. mic drop
Meredith Moss Fuller: Kristin!!!! She'd be hilarious!
Chris Di and spoke about her dog, Madeline Kahn Chenoweth after the late Broadway actress.
Star of the current Broadway revival of On the Twentieth Century, Kristin Chenoweth's numerous Broadway credits include Wicked, The Apple Tree and You're a Good Man, Charlie Brown, for which she won a Tony Award. It's easy to see why Playbill.com readers could picture Chenoweth on SNL, as she often has audiences in stitches with her candid talkshow appearances. Earlier this year, the star appeared on "Late Night with Seth Meyers" and spoke about her dog, Madeline Kahn Chenoweth, named after the late Broadway actress.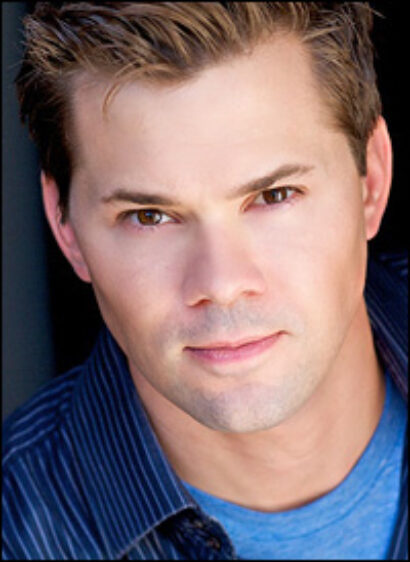 Andrew Rannells
Gabs Cardoso: Omg are you kidding, OF COURSE – ANDREW RANNELLS
Matias Espinoza: Andrew Rannells !!!
Andrew Rannells had Broadway audiences laughing hysterically in his Tony-nominated turn in The Book of Mormon. His fan base exploded when he took on the role of Elijah on the hit TV comedy series "Girls." Rannells stars as Lena Dunham's best friend, roommate and former boyfriend, where his deadpan delivery is laugh-out-loud funny. His delivery of "You look like a slutty Von Trapp child" (to Allison Williams) is one of the most memorable moments from season three. Rannells also starred on the television comedy "The New Normal," about a gay couple who search for a surrogate to carry their child. 
Audra McDonald
John Leto: Audra McDonald definitely
Teresa Miller: AUDRA!
Jose Rafael Reyes: Of course Queen Audra. Hasn't she proved she can do anything ??? #BroadwayRoyalty
As one Playbill.com reader pointed out, six-time Tony winner Audra McDonald is now considered Broadway royalty. The star has won Tonys for her roles in Lady Day at Emerson's Bar and Grill, Porgy and Bess, A Raisin in the Sun, Ragtime, Master Class and Carousel. McDonald's thousands of fans on social media know all too well that the star has a fierce comedic side. With over 100,000 followers on twitter, she regularly posts comedic tweets and has appeared several times on "The Tonight Show" to sing "Yahoo Answers." 
Suzanne Connell: Constantine Maroulis absolutely!! He's got a gift for comedy, he's a true NY'er, but has national appeal and would be a great musical guest as well.
Shannon Wynne: Constantine Maroulis; he's mega talented! And has had great guest spots on TV
Former "American Idol" Constantine Maroulis, also a presence on social media, received a Tony Award nomination for his role in the rock musical Rock of Ages in 2009 and returned to the musical for the final portions of its run. The rock tenor has also been seen on Broadway in Jekyll & Hyde and The Wedding Singer.
Nathan Bottorff: Angela Lansbury…a TRUE Broadway star!
The 89-year-old Broadway vet would be a fine fit for SNL. The five-time Tony winner, currently on tour in Blithe Spirit, has featured countless times on Broadway in acclaimed shows such as A Little Night Music, Mame, Sweeney Todd and Gypsy. Lansbury is perhaps best known for her lead role as Jessica Fletcher in "Murder, She Wrote," a popular TV series which ran for 12 years. Whilst she is a Golden Globe and Emmy winner and has been knighted in the U.K., Dame Lansbury is not afraid to display her funny side. In 2009 the star made a hilarious "self-massage" video for "Funny or Die," the Emmy-winning comedy video website founded by Will Ferrell.
Lena Hall
Margaret Riley: Lena Hall to host and then her band "The Deafening could be the musical guest…!!!!
Chrissy Gee: Lena Hall!!!
Hedwig and the Angry Inch star Lena Hall won the Tony Award last year for Best Featured Actress in a Musical for her impressive drag performance as Yitzhak, boyfriend to Hedwig. The singing actress, also seen on Broadway in Kinky Boots, Tarzan and Cats, regularly has fans laughing via her social media engagement. She recently tweeted "Come on! Let's Beat Taylor Swift!!" in response to a Best Dressed poll at the Grammy Awards. As one Playbill.com reader highlighted, the rock star could also feature on SNL with her band The Deafening.