It wouldn't be a life in the theatre without a little drama.
For Chip Zien, the theatrics came to him honestly. Born and raised in Wisconsin, the future Broadway veteran got his start at an all-boys summer camp as the go-to performer of the female roles. "I played Eliza Doolittle in My Fair Lady, I played Lola in Damn Yankees. I played Annie in Annie Get Your Gun... I set the gold standard," says Zien with a smirk. When his 11-year-old artistic integrity was questioned by the camp's director, he decided it was high time for a proper scene.
"I stormed out of the theatre camp, and I jumped into a canoe, and I paddled to an island in this lake. And I was screaming—you know how when you're at a lake, your voice echoes all over the place? I was screaming from the island, 'Get somebody else to play Eliza, get someone else! I'm not doing it! Find someone else!'" Zien laughs. "Gold standard for human behavior."
To see Zien walk down memory lane and share stories from his theatrical career (including what led to him walking offstage in shame during Les Misérables), check out the video above.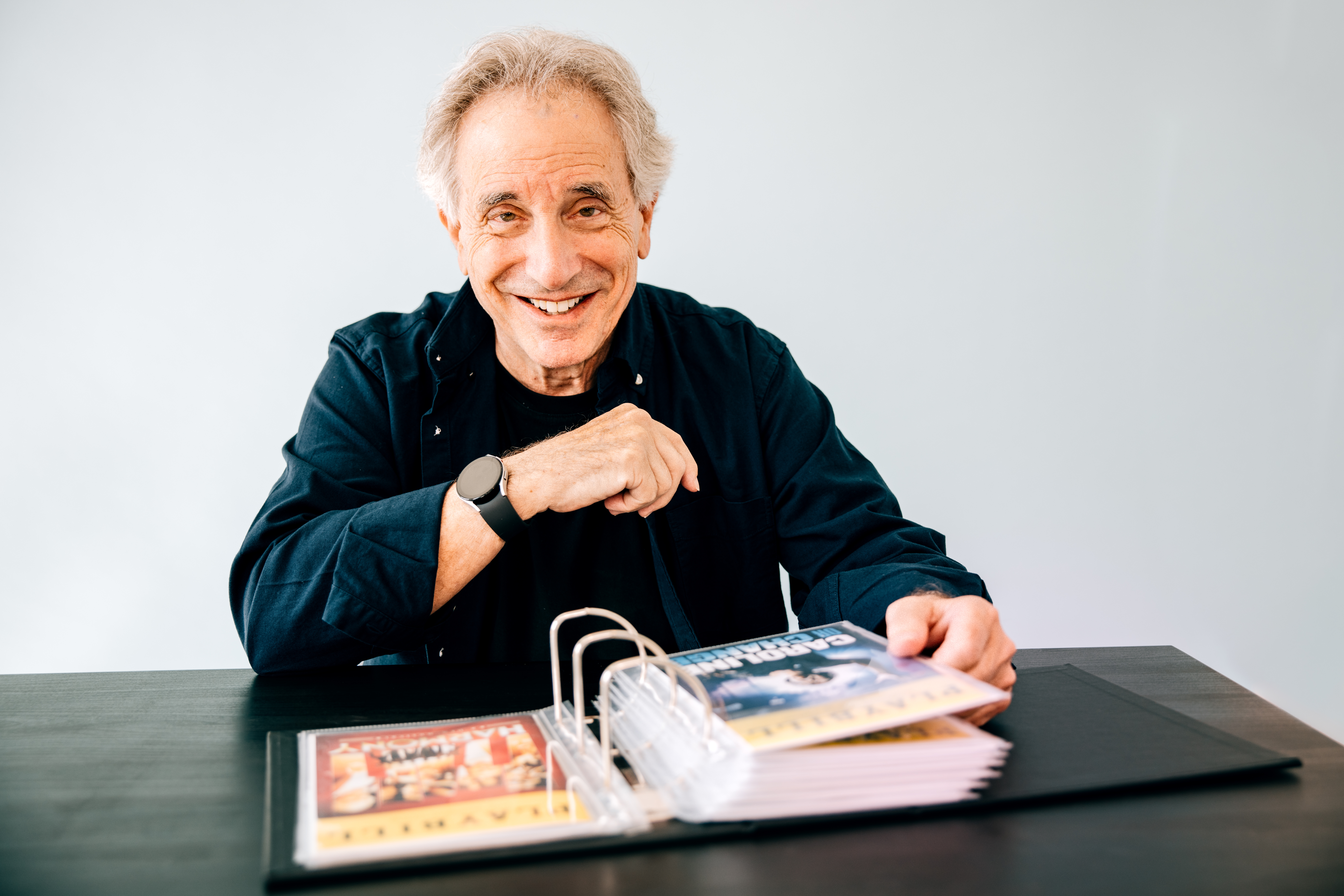 Thankfully, that particular show of dramatics was not the end of the line for Zien, back on Broadway this season in Barry Manilow and Bruce Sussman's Harmony. Along the way he has cemented himself in the history books as the originator of several now-classic musical theatre roles, including the deeply influential Into The Woods.
When Zien was first approached to work on an early workshop of Into The Woods, it was a barely formed idea that seemed to be going nowhere. Originally asked to read for Cinderella's Prince ("That sounded perfect to me! He's Prince Charming, some handsome, tall guy. You know, me."), writer-director James Lapine lambasted his performance, leading to Zien exiting the project, which was simultaneously taken back to the drawing board.
The dramatic exodus, which sent Zien to California, proved to be exactly what was needed: That is, with some machinations from musical midwife Ira Weitzman.
"Ira Weitzman was a producer at Playwrights Horizons, and very much involved with the casting and producing of the early versions of Into The Woods," Zien explains, thinking back to the second round of workshops when he had been asked to audition for The Baker. "He said, 'Don't fly back to New York and audition for James and Steve. They're so confused, and they may change their mind if they actually see you in person.'" On Weitzman's orders, Zien risked losing the show altogether by claiming that he couldn't leave California due to his filming schedule. But lo and behold, a few days later he was offered the role of the Baker sight unseen, cementing him in musical theatre legend for generations.
"In a weird way, I lied my way into Into The Woods, which is all about integrity and morality and responsibility," Zien laughs. "I blame Ira!"

My Life in the Theatre is filmed at New York's Alchemical Studios.