Tony nominee Kate Baldwin took her first opening night bow since 2019 on March 12 at New Jersey's Axelrod Performing Arts Center, where she is playing Francesca Johnson in the The Bridges of Madison County. But Baldwin has been anything but idle. The Hello, Dolly and Big Fish star, who serves as the director of Maestra's Amplify 2022 and creator of documentary and benefit concert Broadway Comes Home, revved up her "sleeping soprano" while sending emails.

Axelrod's The Bridges of Madison County is directed by Hunter Foster, who starred in the show's Broadway premiere. The production of the Jason Robert Brown and Marsha Norman musical will run through March 27.
How does it feel being back to the hustle of doing a musical?
Exhilarating and exhausting. I've been anticipating this particular show since last fall when I was invited to do it, so I'm relieved that we are finally making it happen! I'm grateful to feel safe enough to work and also to have such glorious material to work on.

What has your experience been bringing this show to the Jersey Shore alongside a team of Broadway veterans?
Hunter Foster brings his deep knowledge of the piece and personal experience of it to his directing. He asks every possible question and explores choices that are maybe a little different from what has been done before. He's also egoless and truly honors the mantra that everyone in the room is equal and that the best idea wins. Not everyone who talks that talk walks that walk, you know? And he does.
I have nothing but love and admiration for Aaron Lazar, my friend of 20 years. He's present and spontaneous, which are two qualities that serve his character so well. It makes our relationship onstage slightly different every time, and I love it. And that voice just knocks me out. He sounds incredible, and brings all that he is to his work. It's marvelous to watch him.
Music director Keith Levenson is a new friend but perhaps the most experienced member of the creative team, having toured with the show. His insight about shaping the performance has been invaluable.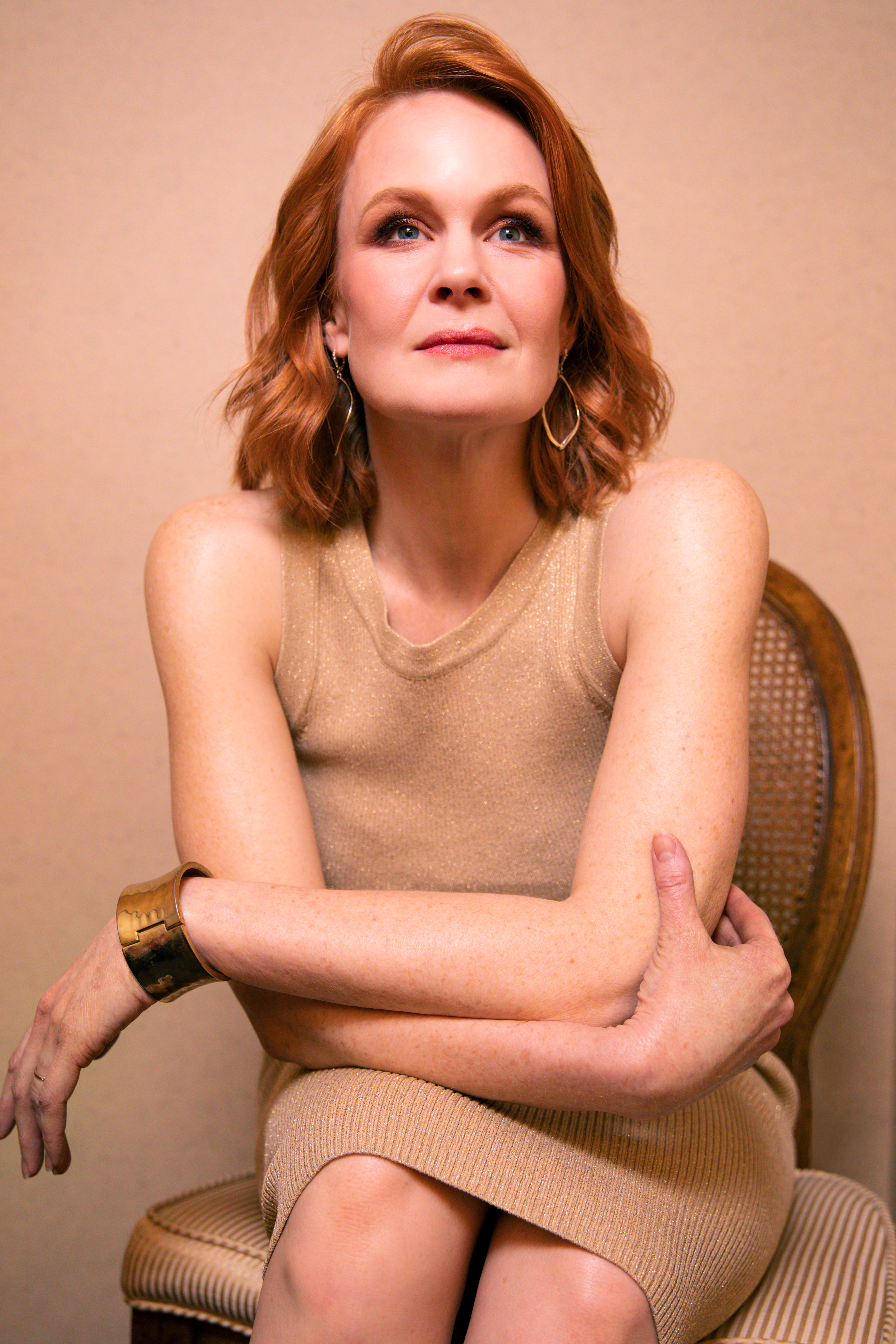 During the pandemic you took on many new creative endeavors. What has that journey been like?
The pandemic forced me to stop speeding through my life. The "busy-ness" that I was so accustomed to evaporated and I was left to consider what really matters. The answer I came up with was helping others. I started to work alongside friends, namely my bestie Georgia Stitt and the members of her non profit called Maestra, to advocate for social change. Women and non-binary musicians are underrepresented on Broadway in all categories: as music directors, composers, lyricists, contractors, pit musicians, orchestrators. Maestra (maestramusic.org) provides support, visibility, and community for those members who make the music in musical theatre. I decided to use the time I had and the knowledge of how virtual fundraisers work to write and direct the inaugural spring concert AMPLIFY 2021. I called everyone I knew and we put together a celebration which raised over 50K and reached over 1000 attendees from all over the world.

I also re-connected with my hometown of Milwaukee and decided to create a concert/documentary to benefit a place that was meaningful to me. I grew up attending musicals at Skylight Music Theatre, and so last September, my friends at HMS Media and I filmed some of my signature songs there, and now we are putting the finishing touches on what will be an hour long program. I went back to my high school to lead a master class, interviewed teachers, visited my childhood home and paid tribute to those who helped me start thinking like an artist. All of that good story will appear in "Broadway Comes Home" and will stream from Skylight's website this spring, with all ticket sales going to benefit that theatre. My hope is to show this piece to a wide audience, bring in support for a place I value, and perhaps develop this pilot into a series featuring other Broadway actors as they remember their roots and give back to their hometowns. Stay tuned for an announcement on when it will be available to stream! Here's a 30 second intro to give you a taste.

I also shot an episode of a television show called Just Beyond for Disney Plus. In it, I played the ghost of an actress who cares very deeply about the theatre. No, the irony is not lost on me that I was a ghost during a pandemic when I wasn't allowed to participate in the career I've trained for. So, type-cast?

Is there anything you've learned in the past year that you now hold with you when performing/ has anything influenced the way you're approaching Francesca Johnson?
Oh there is so much. I think in the depths of the pandemic I realized how much I need my people. My friends, my family, my fellow artists. They lighten my burden. They make this life a vibrant, interesting one and I ache for them and for the companionship and camaraderie that doing theatre provides. That's a hook into Francesca who needs to be seen and understood and loved for who and all she is.
What does the future hold for you as an artist?
I sure wish I knew what the future holds, but I don't! I will continue to seek out work that brings me closer to the people who spark my imagination and interest. I will seek the stories that have something to say and that include voices that have yet to be heard. I would love to wear the producer hat and work on Broadway Comes Home while taking acting projects that excite me. I know I will continue to fundraise on behalf of Maestra and I'll concertize with Georgia because it's the closest I get to feeling part of our community when I'm not in a show.