Andy Kelso
, an original ensemble member of the Tony-winning musical
Kinky Boots
who first played the leading role of Charlie Price in January 2014, returned to that part January 11 at the Al Hirschfeld Theatre. Kelso, who was also seen as Sky in the Broadway production of
Mamma Mia!
, will continue playing Charlie through the show's final performance on April 7.
Here, the singing actor recalls the performances that most affected him as part of the audience.
Doubt, Walter Kerr Theatre

Cherry Jones, Brian F. O'Byrne, one act. Just...wow.
The Pillowman, The Booth Theatre
So cinematic and absolutely thrilling. I hadn't and still have never since experienced anything quite like this onstage.
Avenue Q, Golden Theatre
My first job in NYC was waiting tables at Puleo's, which used to be across the street from the Golden. I had a connection with the house manager and got "walked in" to see the show. There wasn't a seat in the house, so I watched from the balcony stairs and couldn't stop laughing.
Hamilton, Richard Rodgers Theatre
My best friend in high school was Greg Treco, who was the standby Burr and Washington at the time. He had some dates when he was going to be on for Burr, and we were lucky enough to snag his house seats. Greg nailed it, and the show absolutely lived up to the hype.
The Full Monty, Eugene O'Neill Theatre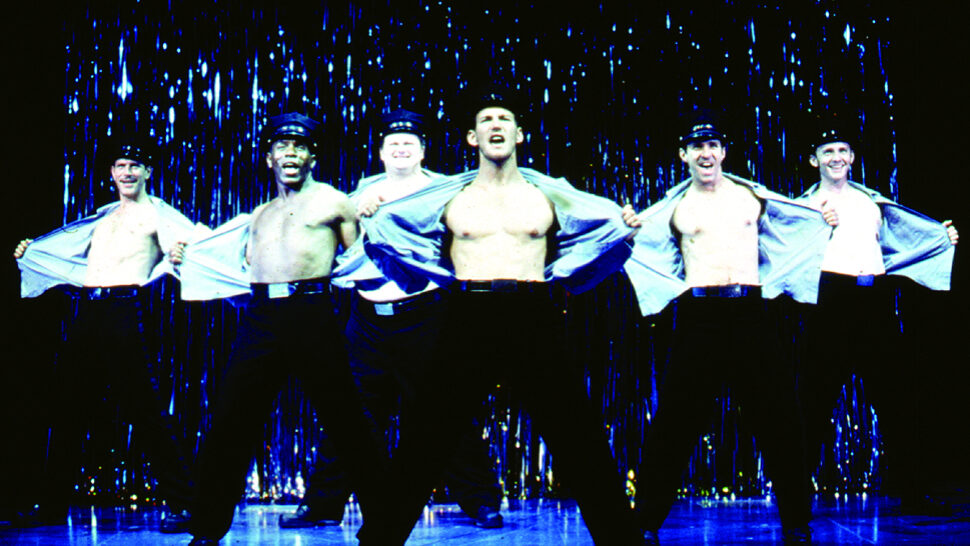 I saw it in previews, and it was the first Broadway show I ever saw. The music was incredible, the cast was perfect, and the audience
lost their minds
. So fun.
Rent, Beull Theater, Denver
I waited out in the cold for hours on the rush line to snag tickets when the first national tour came through Denver. And I sang along with every word.
Kinky Boots, Al Hirschfeld Theatre
This one feels like cheating because I was technically working when I first saw the show. I got swung out to watch it the week after we won the Tony. What really stood out to me was the lighting—everything looked like a painting. But to see and hear all the elements together the way an audience experiences this beautiful show that we all had a small part in helping to create was incredibly moving.
One Flew Over the Cuckoo's Nest, Steppenwolf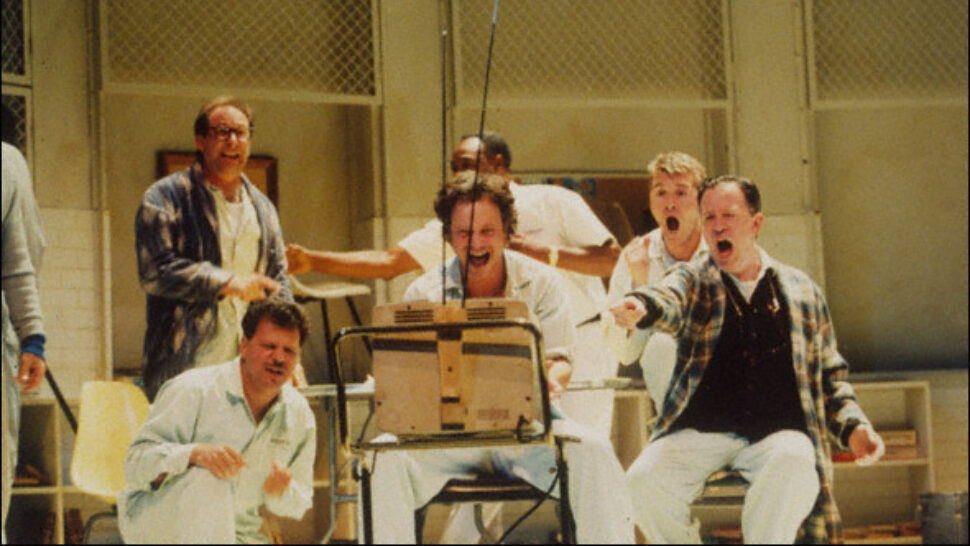 I was visiting a friend in Chicago, and this just happened to be playing (I think we saw it on closing night). I fell in love with this play. Some of the most hilarious and moving moments I've ever seen onstage. Gary Sinise—and the entire cast—blew me away.
The Beatles LOVE by Cirque du Soleil, Las Vegas
This show is so creative and weird and beautiful and sounds
amazing,
and I loved it! I smiled from start to finish.
Ghost Quartet, McKittrick Hotel
This list is in no particular order, but if I
had
to choose, this might be my absolute favorite theatrical experience (and date, for that matter). My wife surprised me with tickets on the day. I had never heard of it and had no idea what I was stepping into. My favorite moment was a number performed in complete, can't-see-your-hand-in-front-of-your-face darkness. The performances, music, and storytelling left me with my jaw on the floor the entire evening.