Premiering 13 years ago on May 19, 2009, the Fox musical comedy Glee brought together Broadway fans and the broadcast sitcom audience to follow a group of high school outcasts on their journey to show choir fame. The series quickly rose to international acclaim, being nominated for 19 Emmy Awards (winning two), 10 Golden Globes (winning four), 34 Teen Choice Awards (winning 15), among other accolades.
Gleeks quickly fell in love with the core cast which featured a variety of Broadway favorites including Lea Michele as Broadway-bound Rachel Berry, Matthew Morrison as show choir coach Mr. Schuester, Jenna Ushkowitz as shy and emo Tina Cohen-Chang, as well as memorable recurring performances from Idina Menzel and Jonathan Groff. It also launched the careers of many, including Darren Criss (now starring in Broadway's American Buffalo), Amber Riley, and Melissa Benoist. Looking back on the series' six seasons, here are 13 Broadway stars who made sneaky appearances in Glee.
13. Patti LuPone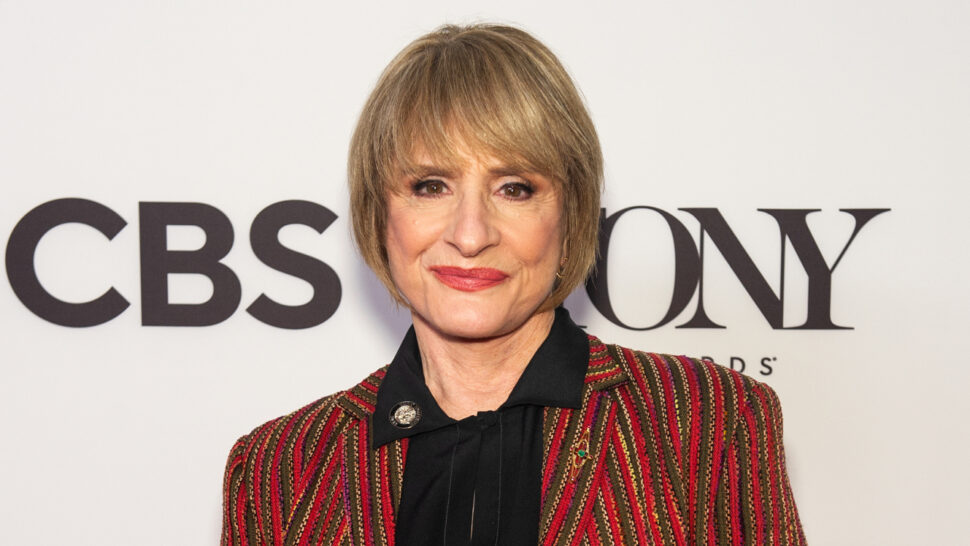 Broadway legend Patti LuPone appeared in the season two finale as herself. The two-time Tony winner was accosted by Rachel Berry and Finn Hudson while the pair were visiting New York City to compete in Nationals. Bumping into her at the infamous "birthplace of the Tony Awards" (per Rachel) restaurant Sardi's, LuPone left Rachel with one key piece of advice: "Never give up."
12. Brian Stokes Mitchell

The Ragtime and Kiss Me, Kate performer popped up in a single episode of Glee, starring as one of Rachel's overly-supportive dads (the other being Jeff Goldblum). Appearing in the season three episode "Heart," the guest appearance was short, yet controversial, as the characters were recast from their first season mention.

11. Telly Leung

Starring as one of The Dalton Academy Warblers was Allegiance performer Telly Leung. He played Wes — one of Blaine Anderson's few named show choir pals — and appeared in seven episodes with his last episode being season two's "Born This Way" in which the Dalton crew visits McKinley High to bid their farewells to Kurt Hummel.

While the Wicked star made a splash on the series, her guest appearances dates back to season one making it easy to forget — (however, she did make brief cameos in the following season and the 100th episodes). The Tony winner played fan-favorite April Rhodes, the past love of Mr. Schuester and former Glee Club member. She performed the music numbers "One Less Bell to Answer" and "A House Is Not a Home," and duets "Home" with the show choir teacher.

9. Matt Bomer

The stage and screen actor appeared in the Glee episode "Big Brother" as Blaine's overstepping, TV famous brother, Cooper Anderson. The character is hilariously acclaimed as an "internationally beloved spokesperson for the internet's fastest-growing credit score website." He teaches the Glee Club (to Blaine's dismay) an acting masterclass. With Blaine, the two sang a mash-up of Duran Duran's "Hungry Like A Wolf/Rio" and Christina Aguilera's "Fighter".
Cheyenne Jackson was not on viewers' good side during his time on the series. He played Dustin Goolsby, the coach of New Direction's biggest rivals Vocal Adrenaline, and tag-teams with Sue Sylvester to bring the show choir down.

7. Ricky Martin

The singer-songwriter and Evita actor starred in the season three episode "The Spanish Teacher" as night school teacher David Martínez. He struck up a friendship with Mr. Schuester and the two perform "Sexy and I Know It" for the Glee Club students, in anticipation of the week's Spanish-themed assignment.

6. NeNe Leakes

The Chicago performer played a recurring role in the musical comedy as Sue's rival-turned-companion Roz Washington. First appearing as the high school's new swim coach, the character was prompted to co-coach of the Cheerios cheerleading team, to Sue's anger. Unlike many others on this list, she never performed on the series.

Known for originating roles in Deathtrap, Sweeney Todd, and Assassins, the four-time Tony nominee appeared in a season one episode as Will's bow-tie wearing father. Like Leakes, he is on the list of singers who never performed on the show.

EGOT winner Whoopi Goldberg played a polarizing role in Glee seasons three and four as former Broadway star and NYADA dean Carmen Tibideaux. She made her first appearance in season three to watch Rachel and Kurt's auditions for the prestigious college — and only admitted one of the two.

Sarah Jessica Parker, currently starring in Broadway's Plaza Suite, also guest starred in the latter half of the series. The performer stared as Vogue editor Isabelle Wright who hired Kurt as an assistant. The two famously gave Rachel a makeover and the trio sang "The Way You Look Tonight/You're Never Fully Dressed."

2. Josh Groban

The Natasha, Pierre & The Great Comet of 1812 original cast member appeared as himself in two episodes of Glee. In season one's "Acafellas" episode, the singer memorably dished out a restraining order to the school's resident creep Sanford Ryerson.
The stage favorite played socialite June Dolloway in season five of the series and duets Janis Joplin's "Piece of My Heart" with Blaine. She later caused a rift between Kurt and Blaine when she chose Blaine to perform in a showcase with her, after expressing interest in both of them.