Though the trope of death and unhappiness in lesbian stories pervades theatre to this day, The Five Lesbian Brothers are anything but morose. In fact, during a May 31 virtual roundtable with Playbill, Tony winner Lisa Kron, Moe Angelos, Babs Davy, Dominique Dibbell, and Peg Healey, who are the five brothers, are positively gleeful to be reunited.
(Watch the full video interview above.)
Laughing as they adjust to the world of Zoom, the quintet discuss the upcoming live stream reading of Brave Smiles...Another Lesbian Tragedy, which airs June 22 at 7 PM ET at Playbill.com/PridePlays as part of the Pride Plays Festival, in a presentation directed by Leigh Silverman.
The play—a satire of tragic lesbian stories—follows five orphan girls over five decades, taking them from the Tilue-Pussenheimer Academy to their inevitable dark conclusion.
"Brave Smiles was the second play that we wrote," says Kron, who won a Tony for her work as the book writer and lyricist for Fun Home. "We had made a play together called Voyage to Lesbos, and nearly killed each other; but Brave Smiles was so fun to make."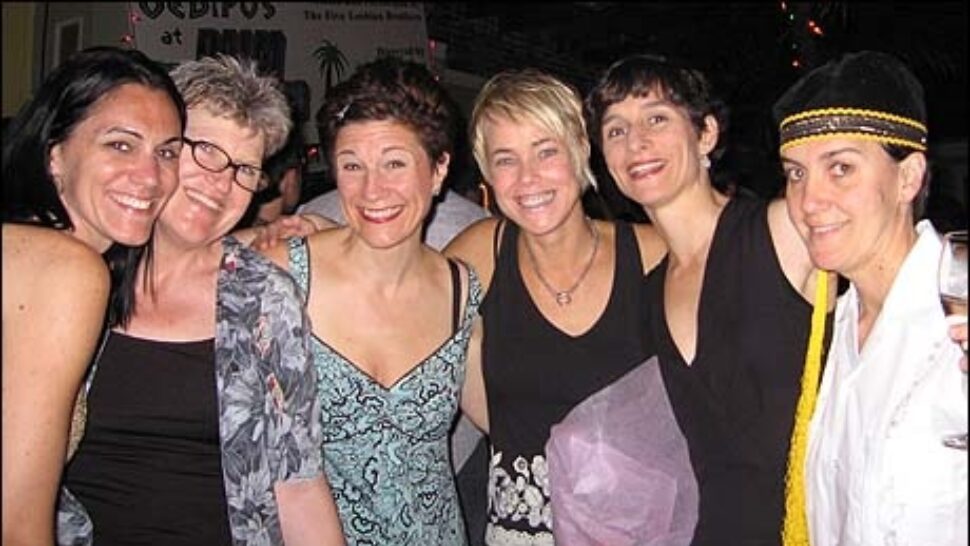 Back in 1992, when the play was first written, the world of lesbian narratives was limited in scope, if present at all. "I remember there was a kiss on Law & Order and everything stopped in the Lower East Side because all of the lesbians wanted to watch the kiss," says Healey.
PHOTOS: 39 Plays That Brought LGBTQ+ Experiences to the Stage